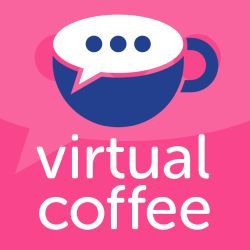 Put the kettle on and join CENSIS for this informal networking and information session to connect with companies, researchers and stakeholders working in IoT.
In this special session to close out the year, all of CENSIS's business development staff will be on this call for round up of our highlights from another year of virtual coffee discussions, and to answer your questions about anything IoT related.
We'd also really like to hear from you about your experiences of virtual coffees. Our goal with these discussions is to facilitate networking and make connections long after the call had ended. So, with that in mind, do you have a story you can share with us? Maybe a virtual coffee has led to a new business engagement, project or idea that you've gone on to explore?
Who would have thought back in spring 2020 that we'd be still be having virtual coffees in December 2021? We'd like to use this session to find out what you think of virtual coffees now and what you'd like to see in 2022. Are you itching to get back to meeting in person or do virtual events such as our coffee chats still have their place? What would you like to see us do next year – and what subjects should we consider?
Christmas jumpers optional for this one. BYOMP (Bring Your Own Mince Pie).
Register
This chat takes place on Zoom. Please register via Eventbrite. After you register and before the event takes place, we'll email you with the calendar invite that contains the link to join the Zoom call.