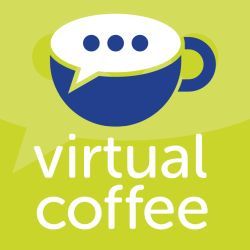 Put the kettle on and join CENSIS for this informal networking and information session to connect with companies, researchers and stakeholders working in IoT.
In this session, Business Development Director Cade Wells will be joined by innovation specialists from Navispace in Munich for a discussion on how to increase your company profile across Europe and make your product or service visible to those who count.
For over 16 years, Navispace has helped accelerate IoT innovation and build a sustainable IoT pan-Europe innovation ecosystem. Its famous IoT Innovation World Cup®, applicable to a wide range of end markets, has helped many companies gain international reach. The programme covers innovation for industrial IoT, smart cities, transport, agriculture, healthcare, sport, the smart home and lifestyle.
The competition – currently accepting applications – includes prizes that include introductions to potential investors, leading tech corporates and partners, as well as speaking opportunities at events such as world famous Hanover Fair, free use of production labs and testing facilities, marketing and tech support, and cash prizes. Every entrant – not just winners – can request free dev kits from partners STMicroelectronics, Würth Elektronik, and EBV Elektronik.
This coffee session is for you if you want to raise the profile of your company outside of the UK and break in to new markets, perhaps with the support of European innovation specialists.
We also welcome wider discussion topics around new markets and your experiences of connecting with the European IoT ecosystem. As always we never follow a rigid framework with these discussions, and are happy to move the discussion to where delegates would like to explore.
On the day we are pleased to welcome the following speakers:
Gain worldwide visibility for your solution and connection to large tech corporates – Dr. Sonja Sulzmaier, Managing Partner, Innovation World Cup® Series / Navispace
Launch your healthcare wearable products on the market – Christian Stammel, Founder & CEO, WT | Wearable Technologies & BIM World MUNICH
Choose the right components for your BOM – Max Powell, IoT Business Development Manager, EBV Elektronik
Techpreneurs get supports from big tech players – Stefan Messing, IoT Business Development Manager, Würth Elektronik
Register
This chat takes place on Zoom. Please register via Eventbrite. After you register and before the event takes place, we'll email you with the calendar invite that contains the link to join the Zoom call.