13 October 2021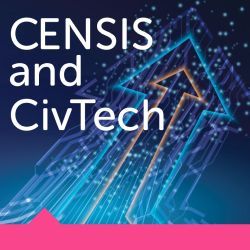 Earlier in 2021, CENSIS and the Scottish Government's CivTech programme formed a strategic partnership to support the development of new technologies to tackle some of the biggest challenges facing public services.
CENSIS help shape four of the final 12 CivTech challenges launched in June:
Now, following 130 applications and a summer-long selection process, the 15-week accelerator leg of CivTech 6 kicks off with 12 companies and entrepreneurs throwing their weight behind a challenge and developing their proposition into early-stage prototypes.
Where required, CENSIS will support the winning companies through this stage to develop their technology, mature their offering, and potentially accelerate their business growth through access to our facilities and capabilities. The accelerator culminates in a 'Demo Day' in February 2022 that showcases solutions to an audience of key stakeholders.
The winners of the CENSIS-supported challenges who proceed to the accelerator stage are:
Challenge 1: Decarbonising manufacturing businesses
Winner: iSumio: a novel way to measure indirect company emissions, helping policy makers to make more informed decisions.
Challenge 5: Managing traffic and road infrastructure in rural and remote communities
Winner: Digiflec: using sensing technology to create a solution to better manage road infrastructure in rural communities.
Challenge 7: Understanding school buildings use
Winner: Buro Happold: a data-driven platform offering real-time insights and predictive modelling of occupancy to improve learning environments
Challenge 8: Managing visitors and communities at visitor hotspots
Winner: Whereverly with Sensation Systems – using IoT and mobile technology to create a live map of remote attractions for use by park rangers