8 November 2021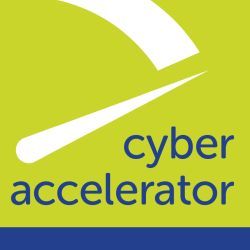 Scottish university spin out Lupovis has secured pre-seed investment of over €700k from a syndicate led by Techstart Ventures, a leading investor of seed capital, and including Nauta Capital, a leading pan-European venture capital firm and the University of Strathclyde.
The company was one of the winners of CENSIS's 2020 IoT cyber security accelerator competition, part of a year-long IoT cyber challenge programme led by CENSIS in partnership with the Scottish Government and Scottish Enterprise across 2020 and 2021 to accelerate Scotland's IoT capabilities. Lupovis was one of four companies to win a bespoke package of business development guidance and engineering support from CENSIS experts to help the company develop its cyber security product.
The company has developed a digital decoy-rich cyber engagement environment, designed to divert and trap hackers after an IoT system is breached, but without letting the hackers know they have been identified. Lupovis – an amalgamation of the Latin words for wolf (lupus) and sheep (ovis) – offers the attacker incentives that steers them on a certain path.
Dr Xavier Bellekens, Lupovis CEO, said: "We are thrilled with the opportunities this investment opens to develop Lupovis's dynamic deception capabilities that enhance current cyber security protection frameworks. Our system uses artificial intelligence to create scenarios which mirror the existing infrastructure and engages the attacker into believing they are progressing towards assets of value turning networks from a flock of sheep to a pack of wolves. We are in a unique position where we have unrivalled data on attacker techniques, methods and behaviour. We will feed this data into our platform, so our customers will always remain one step ahead of attackers, predicting their next move, long before they actually make it."
Dr Bellekens added: "Lupovis would like to record our thanks to the team at CENSIS for its help and guidance which contributed to securing pre-seed investment. We will never forget the support."
Cade Wells, Business Development Director (acting) at CENSIS, said: "There was a great deal of interest in our cyber security accelerator, which is testament to the strength and depth of Scotland's IoT and cyber security communities. Lupovis has a highly innovative product which could make a significant difference to companies across a whole range of markets. We're delighted to see the company progress to this next stage in its development."