10 November 2021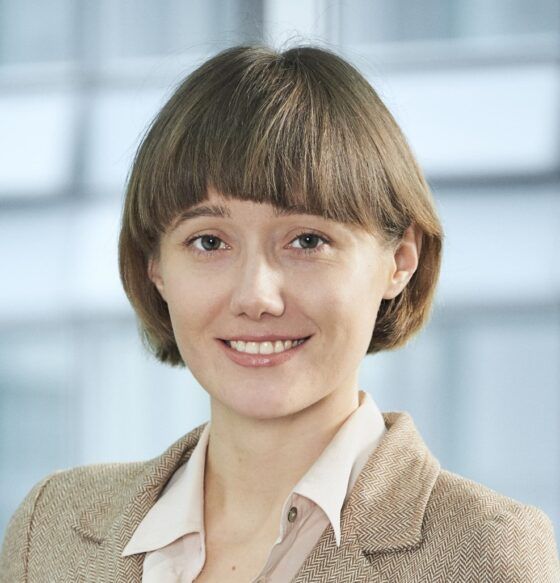 CENSIS is delighted to introduce you to new member of the business development team at CENSIS, Business Development Executive Dr Natalia Lukaszewicz.
Natalia joined CENSIS on 8 November 2021 from a previous role at the Adam Smith Business School, University of Glasgow where was involved in projects with diverse industry partners.
With background in law and expertise in intellectual property strategy, one of Natalia's previous role include several years working in technology commercialisation for the Fraunhofer-Gesellschaft in Munich, Germany where she was responsible for developing and executing commercialisation strategies for Fraunhofer teams under her supervision.
This included tailoring technology licensing offers, approaching companies, preparing NDAs and negotiating licensing terms. In her work she applied design thinking, lean startup methods, IP-portfolio development strategies. During this time, Natalia was the programme leader of 'Fraunhofer fosters licensing' (corporation-wide technology licensing programme). She also coached Fraunhofer spin-out teams on the on intellectual property and IP-Strategy. Prior to that she worked as a doctoral candidate in the Patent Department of Fraunhofer HQ.
Natalia holds a PhD (Dr. Jur.) from the Faculty of Law of the LMU Munich. In her PhD thesis she investigated whether patent law and policy can ensure unconstrained innovativeness of the maker movement. She graduated the LLM Programme at the LMU Munich and obtained a Master in European Studies (European Law and Economics) at the University of Poznan (Poland).