24 November 2021 | Mark Elliott, CivTech Programme Director, Scottish Government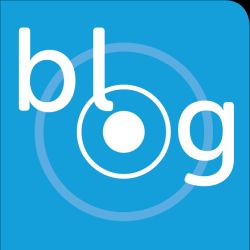 Mark Elliott, CivTech Programme Director, Scottish Government, introduces GovTech, a new proposition to support technical innovation in Scotland  
GovTech provides experience, expertise and technical ability to councils across the UK to support technological innovation. To support and expand this technological development, CivTech is designing a GovTech proposition for Scotland: we want to bring together actors from across the industry to create a network where exchanges of information and ideas are facilitated and innovative solutions are developed.
This will not only allow Scotland to develop technological tools and digitalise government processes, but it will also give members of the cluster the opportunity to become leaders in the market of public sector focused products and services.
What is the GovTech Cluster? 
We want to create a network where interdependent firms, institutions and production chain customers can connect, collaborate, innovate, exchange knowledge and build lasting business relationships. We aim to bring together different actors to ally their interests and work together for everyone's greater good.
Being part of an effective cluster is both beneficial for technological innovation and for individual business development: bringing attention to the potential of a particular area of activity can generate commitment, support and all-important funding. And that, applied to the cluster activity, is a virtuous circle. Investment grows, companies grow and prosper to create more economic benefit, and so drive ever greater investment.
Why Scotland? 
Scotland already has a track record in developing effective clusters, and we believe that we can add value to this process by drawing on CivTech's experience in developing successful clusters.
We know that Scotland offers great potential for the GovTech Cluster as long-term alliances could be knitted together. The cluster will connect companies working on GovTech products and services, Scotland's unparalleled universities, great research institutes and centres of excellence. It will unite CivTech along with its numerous partnership organisations, the Scottish Government and public sector, and a vibrant home market.
Accessing the market for public sector focused products and services through the GovTech cluster is a great opportunity to support this rapidly growing market and meet its strong demand for new technology.
There is clear potential for this initiative to see success. But this can only be achieved if we act fast: this is why we are aiming to design the Scottish GovTech Cluster as soon as possible, and then launch it at CivTech's February 2022 Demo Day.
How to get involved 
Take part in our survey! We want this cluster to be a collaborative process: this is an opportunity for key players like you to tell us what you would like to see the cluster do, how you think it should be organised, what you'd hope to get out of it and crucially, what you'd be prepared to input.
It is important that the cluster reflects who we are, both for its efficiency and external perception. Later we will be exploring the possibilities for the cluster in greater depth through a design sprint – and again, we would be keen for you to contribute.
Come Demo Day, we will be opening the cluster for membership and you will have the opportunity to become part of the network.
We hope you will join us on this journey, as the cluster will only gain in value if diverse and innovative industries join together. The survey and membership is open to everyone working in tech, regardless of their previous engagement in the GovTech area.
Together, let's make Scotland the go-to destination for the best GovTech in the world!