20 December 2021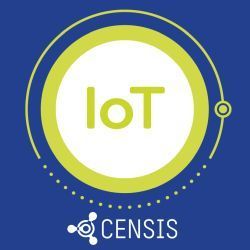 Collaborative technology development with CENSIS for NHS Highland 
IoT for asset tracking for the NHS
Non-clinical applications (indoor and outdoor use)
Challenge
NHS Highland – the largest land area Health Board in the UK with 32,500km2 – faces various challenges across the remote and rural region in which it provides its services. The Health Board would like to improve the efficiency and effectiveness of its asset tracking systems by introducing an integrated IoT-based system which should respond to current challenges:
Eliminate the problem of assets being misplaced
Improve the route planning of asset transfers
Reduce carbon emissions (from creating the above efficiencies)
The new system should enable indoor and outdoor tracking of diverse assets, e.g., from , medical equipment to patient samples.
TESTED
NHS Highland wants to use IoT to address a wide range of issues facing the Health Board in the management of non-clinical processes. As part of this, NHS Highland is working on a multi-partner project called TESTED.
TESTED focuses on the innovation opportunities offered to healthcare providers and other public bodies by the provision and implementation of IoT infrastructure and strategy. It aims to develop a strategic approach to the use of IoT for non-clinical management of health and care issues.
The aims of TESTED are to: generate a policy and a toolkit for any public body to use; provide documents to support the guidance that will help such organisations and individuals within them; and IoT solutions for asset tracking to solve non-clinical problems
A testbed case
To illustrate how this can all work, this new project is supporting an illustrative testbed case which will use the documents and processes from TESTED IoT framework to help the running of the testbed and support the evaluation.
Project objectives 
Test the TESTED IoT framework
Develop an IoT-based solution for non-clinical asset tracking in collaboration with CENSIS
Test and adapt the proposed solution to NHS Highland with its specific requirements
Beyond the testbed – the solution will be tested regarding its scalability and full-system rollout
Benefits for the participating company
De-risk tech development (CENSIS will engage in supplying all the necessary R&D works)
Engage with NHS Highland: its procedures and standards
Open future opportunities for collaboration with healthcare providers
Co-develop IoT best practice for non-clinical applications
Co-develop scalability framework for healthcare applications
Result-dependent, the project can incentivise further procurement efforts from NHS Highland
Further requirements of the new system
Be dashboard / reporting based
Provide a map base for real time visualisation
Provide rapid alerts for transporter, and receiving department, to ensure immediate knowledge of location of samples, equipment or other items
Be accessible through a secure password system (cybersecurity as a priority)
Be able to respond to requirements in relation to temperature, humidity, maintenance compliance, or other function
Be compliant with NHS requirements (IG compliant, environmentally sustainable)
Be compliant with infection control requirements
CENSIS is aware that the potential suppliers may not initially meet all requirements.
CENSIS will support the development of the missing functions.
Selection criteria
Previous relevant experience in assets tracking
The scope of NHS Highland requirements listed above that are covered by a proposed solution
Compliance with cybersecurity standards
Delivery / Timescales proposed
Price
The final decision on the supplier will be made by NHS Highland.
Project timeline
Start in February 2022 / duration – 6 months
Important – The IoT toolkit developed by the TESTED project shall be tested in the first month of the project
 It is expected that there will be four scheduled meetings. This includes an initial meeting with partner managers during which the selected supplier and NHS Highland will meet to scope out and discuss final specifications and expectations.
Support available
Up to 20 days of support with CENSIS: evaluation of the TESTED IoT framework and technology development
Reimbursement for reasonable material costs to the company following the agreement of the pilot project with NHS Highland and CENSIS
Register Your Interest
Send the application form to natalia.lukaszewicz@censis.org.uk and stephen.milne@censis.org.uk.
Closing date for applications – 17:00, 17 January 2022
Pre-selected companies will be invited to an interview (online) with NHS Highland and CENSIS. The selection process is led by NHS Highland.