Fira Barcelona, Gran Via Venue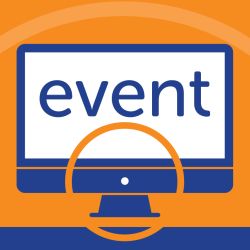 IoT Solutions World Congress returns in May 2022 as in-person event, bringing together over 16,000 delegates – including staff from CENSIS – over three days in Barcelona.
This is a growing global event dedicated to IoT in real world applications across multiple verticals, and promotes the exchange of ideas, experiences and success stories.
CENSIS discounts
CENSIS is delighted once again to act as an IoT SWC Ambassador, able to offer discounts and other benefits to help companies attend:
50% off the price of a full Congress pass – use code WEGYIV1E
Worth up to €1095 after early bird deals end, this pass lets you access all the conference rooms at IoT SWC and the BCN cyber security congress, in addition to the exhibition area and all event activities. It also includes full access to the event virtual platform, networking feature and additional content.
FREE passes to the event Expo (plus some events) – use code XIPDIENJ
Worth up to €150, this pass provides access and attendance at:
The exhibition area
Conference rooms on May 12th (IOTSWC & BCN Cybersecurity Congress)
The ISE exhibition area
Event activities including the startup competition and IOT Award amongst others
FREE full digital pass to the event – use code WITB5IFB
This codes provides you with full access to the event virtual platform, networking feature and other exclusive content.
Conference focus
This year the IoT SWC conference is divided into five horizontal tracks. Over 200 speakers from world-leading companies will be addressing:
Security, including cyber security, blockchain and digital certification
Connectivity, including LPWAN, edge computing and 5G
Business optimisation, including digital twins, VR, smart metering, predictive maintenance and more
Intelligence, including AI, robotics and deep learning
Customer experience, including connected health, visitor experiences and smart parking solutions
Expo, pavilions, testbeds and more 
Meet over 250 exhibitors in the Expo area plus a start up pavilion, and a dedicated testbed area showcasing new products and services. Additionally, a wide range of independently organised side events offer brokering and high-value networking opportunities.