7 February 2022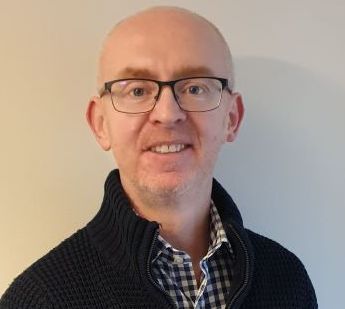 CENSIS has appointed highly experienced technology and product development specialist Alistair (Ally) Longmuir to the team as Business Development Manager.
Ally joins CENSIS after running his own consultancy for more than a year. He was previously R&D director at LifeScan – subsequently Johnson & Johnson, following its acquisition of LifeScan – and held roles with Motorola and the Royal Air Force, over the course of a 32-year career.
Based in Forres, Ally will expand CENSIS's presence in the North East and the Highlands and Islands, with a particular focus on supporting companies developing health and wellbeing technologies.  This includes working with companies based in Angus and Dundee.
Ally said: "There is a huge amount of activity in the health and wellness sector between the growing hubs in Dundee, Aberdeen, and Inverness – a whole host of companies are developing technologies that can make a significant difference to people's lives. Being able to support start-ups and early stage companies through their journey was one of the main reasons I decided to take this role and I look forward to working with CENSIS's broad set of partners in due course."
Cade Wells, Acting Business Development Director at CENSIS, added: "Ally is well-known in the North of Scotland for his expertise in product development, design and manufacturing – he adds a great set of skills and experience to our existing team and a wealth of knowledge in the life sciences sector. He will also support wider strategic opportunities as health and wellbeing remain a key priority area at a national level."