9 February 2022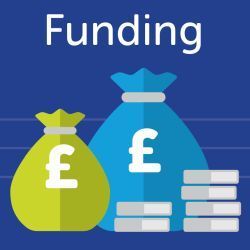 This story was first featured in The Courier on 9 Feb 2022
Dundee-based M2M Cloud is aiming to develop what is believed to be a world-first water monitoring device with CENSIS after receiving a prestigious SMART award grant from Scottish Enterprise.
The £140,000 project will help the IoT technology company to enhance its existing Neptune water monitoring device – which is used to identify potential harmful bacteria outbreaks – by incorporating machine learning and allowing it to operate on NB-IoT as well as LoRaWAN networks.
Once delivered, the device will be the first of its kind capable of operating on both networks. The dual network approach allows the battery powered device to have network coverage wherever it's needed. Machine learning techniques will also be used to calculate risk scores for sites and predict potential issues before they occur, allowing organisations to better focus their resources.
Cooled or heated between temperatures of 20°C-50°C and used infrequently, water carries the risk of developing harmful bacteria such as legionella. Monitoring water systems in UK non-domestic buildings is a statutory requirement costing around £140 million per annum, while financial estimates put the healthcare and workplace impact of legionella alone at £1 billion per year across Europe.
Neptune can cut these costs by using sensors on the surface of pipes to remotely and frequently take temperature readings, notifying the building user if the water system is out of specification. Typically, engineers have had to travel to sites on a monthly basis, take temperature readings manually, and then log the results – an expensive and time-consuming process, with an obvious lag in the data collected.
The Neptune device can also significantly reduce carbon emissions associated with water monitoring by up to 75%, by removing the need for travel, reducing water waste and the necessity to overheat water supplies, which organisations often do to avoid the risk of bacteria outbreaks.
Chris Butchart, Director at M2M Cloud, said: "This project will allow us to take Neptune to the next level. Although the device is already considered to be the best-in-class automated water monitoring solution in the UK, we anticipate that we'll be able to get the message out to even more organisations across Europe, where NB-IoT coverage is already well established.
"We're passionate about helping organisations improve the safety of their water systems, and do it in a way that enables a meaningful reduction in carbon emissions. Working with the CENSIS team's technical expertise will help us deliver that, removing barriers to sales and improving the installation experience for the Neptune device."
CENSIS will support M2M Cloud with hardware and firmware development of a prototype of the next generation of the device, followed by its subsequent roll-out. This will include looking at all aspects of Neptune's battery life, cutting the cost of production, ensuring it is 5G-ready, incorporating edge processing, and helping M2M prepare for mass manufacturing.
Paul Winstanley, CEO at CENSIS, added: "We supported M2M Cloud with the development of the original Neptune device, which has set a new standard for automated water monitoring in the UK. We had no hesitation in helping the team again when the opportunity arose to help with the next generation of the product following the award of the SMART grant. Our role is to support ground-breaking innovation like this in Scotland, and it's particularly encouraging to see it emerge from a small company."
Jane Martin, Managing Director at Scottish Enterprise said: "The health and environmental benefits of M2M Cloud's Neptune project are very encouraging and I'm pleased that Scottish Enterprise is able to support its development. We're confident that the combination of grant funding and technical assistance from CENSIS will see this innovative company's technology reach its full potential."