15 February 2022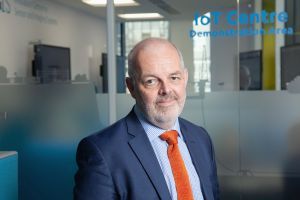 South of Scotland Enterprise (SoSE) has today – 15 February 2022 – appointed CENSIS CEO Paul Winstanley to its Board. He takes up the role from 1 April 2022 for up to four years.
Paul is appointed to Board along with three others: Viv Cockburn, the Vice-Chair of Berwickshire Housing Association; former international mountain bike athlete, Emma Guy; and Kirsten Hannay, Managing Partner of Kirkdale Estate on the Solway Firth.
Paul's membership of the Board will assist SoSE's work with people, businesses and communities across the south of Scotland to establish the region as the centre of opportunity, innovation and growth.
Professor Russel Griggs, Chair of South of Scotland Enterprise, said: "I am delighted to welcome our four new Board members to South of Scotland Enterprise.
"All bring different skills and experience to the Board, and all have extensive knowledge of the South and therefore know the various exciting opportunities we have in front of us. We want the South to be bold, ambitious and different – and I think each of our appointments will help us advance our journey to achieve this."
View the Scottish Government announcement of the Board posts