1 March 2022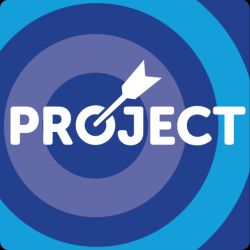 A first-of-its-kind remotely operated vehicle (ROV) developed by a student entrepreneur in Scotland and CENSIS is setting out to significantly improve the way water quality is monitored and, subsequently, managed.
Dale Colley, a power engineering undergraduate at Glasgow Caledonian University and founder of Altitude Thinking, has developed Aquabot, a remote-controlled drone that can be used on the surface of rivers, lochs, and canals to provide a more accurate, real-time picture of conditions in the water.
Organisations, such as environmental agencies, typically use static sensors or take samples from within arm's reach of the bankside to understand their current health. These snapshots provide very limited data from a specific section of the water and have to be sent to laboratories for analysis, which can take days.
Developed in partnership with CENSIS and City of Glasgow College, Aquabot has been IoT-enabled to provide real-time data streams from a range of water quality parameters, including oxygen, temperature, pH, Oxidation Reduction Potential (ORP), turbidity, and conductivity, as well as the presence of chemical or biological compounds. Future iterations of the ROV could be equipped with additional sensing technology to measure other parameters, such as E. coli.
Aquabot allows the operator to survey a body of water to monitor pollution levels and other water quality issues and determine how they are evolving, reviewing the data via a cloud-based app that can be displayed on a phone or tablet. The ROV bridges the gap between sampling on shore and sending out a boat – saving time and cost – and can be deployed rapidly by one person.
Dale Colley said: "When I was finishing my HNC at the City of Glasgow College, I knew I wanted to start my own business. At the time, I was reading about a rubbish patch the size of Texas floating around in the ocean and realised this was the challenge I wanted to help address, which led to the development of the first version of Aquabot.
"From there, I took on feedback from organisations trialling the concept and that informed how we developed its second iteration. We already have a lot of interest and the idea is that Aquabot will be affordable enough for anyone to use – whether you are a large company monitoring your environmental impact or a community group concerned about a local body of water that needs quick action."
The development of Aquabot marks CENSIS's first project partnership with a further education institution. The innovation centre supported the IoT- enablement of the device, integrating new science-grade sensors with a suitable Low-Power Wide Area communications Network (LPWAN), allowing Aquabot to cover distances of up to several miles across bodies of water and livestream data back to shore.
The latest version of the ROV also features a more robust body, fully autonomous autopilot, and enhanced data visualisation and reporting, with CENSIS ensuring it is GPS-enabled, allowing data to be superimposed onto a map in real-time.
Aquabot's initial prototype was designed with technical and professional support from the City of Glasgow College's Innovation & STEM team. The college also supported the development of the software for the second version of Aquabot, along with the accompanying app.
Dr Rachael Wakefield, Business Development Manager at CENSIS, said: "Dale's technology helps to solve a fundamental challenge in an increasingly important area. The constraints of current methods for water quality monitoring limit the value of the data available and his IoT-enabled ROV is a great way of making it possible for organisations, and even individuals, to better understand the health of the water they use or are responsible for.
"The global market for water quality monitoring is set to grow substantially, according to recent research. Closer to home, Scottish Water's net zero strategy will rely on technology that can deliver this level of intelligence, and we would expect there to be a lot of interest in what Altitude Thinking and Aquabot has to offer."
Linus Reichenbach, Project Manager for STEM and Innovation at City of Glasgow College, said: "
"Our college's STEM and Innovation team has been supporting Dale Colley throughout all stages of the Aquabot's development and it's fantastic to see the second version now out on the water. We have greatly enjoyed and appreciated working in partnership with CENSIS, and having access to the engineering and IoT knowledge that helped take this project to the next level.
"With its focus on sustainable water use that we believe will ultimately lead to a cleaner and safer environment, this project aligns with City of Glasgow College's own ecological values. We look forward to continuing our partnership with Altitude Thinking, and supporting Dale with further developments and through initial commercial opportunities."