7 March 2022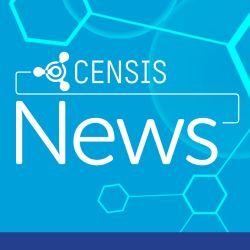 The Engineering and Physical Sciences Research Council (EPSRC) has today – 7 March 2022 – appointed CENSIS CEO Paul Winstanley to its Science Engineering and Technology Board (SETB).
The SETB uses scientific and technological insight to identify and champion new research challenges at the cutting edge of engineering and physical sciences for future investment. Members are drawn from across EPSRC's stakeholder groups, reflecting a diverse mix of characteristics and backgrounds. They bring a broad strategic view and to act as 'generous generalists', advising EPSRC on the scientific, engineering, and technology aspects of its portfolio.
Paul is appointed to Board along with six others:  Avinash Aithal of the Energy Networks Association, Jeremy Burroughes, CDT; Miles Elsden, University of York; Alison Noble, University of Oxford; Tim Softley, University of Birmingham; and Charlotte Williams from the University of Oxford.
Membership of the Board is normally for four years.