1 April 2022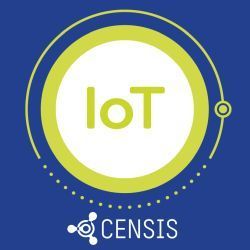 CENSIS has become a member of the LoRa Alliance, a non-profit organisation promoting and supporting LoRaWAN®, an open global standard for IoT connectivity.
LoRaWAN (Long Range Wide Area Network) is a type of LPWAN (Low Power Wide Area Network) a licence-free system using open-source technology. It is designed for long-range, low-power operation with sensors and controls that might use batteries or energy-harvesting devices. Best suited for the communication of small packets of information, it is ideal for IoT applications.
LoRaWAN technology provides a longer range than, e.g., WiFi or Bluetooth. It works indoors and outdoors is especially useful in rural or remote areas where cellular networks offer little or no coverage. It has applications in a wide range of end markets, including transport and logistics, smart buildings and places, agriculture and tourism.