10 May 2022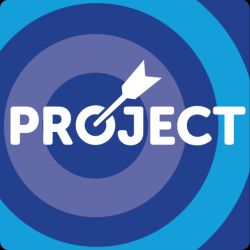 SolOLED to commercialise sustainable materials with support from CENSIS 
A nascent University of St Andrews spin-out has received a significant funding package to make the key materials for a range of everyday technologies – such as TV screens and mobile phones – much more sustainable and cost-effective, by removing their need for some of the planet's rarest metals.
SolOLED, formed last year, has secured £200,000 in new funding from Scottish Enterprise and has initiated a collaborative research project with CENSIS to commercialise its novel materials [1] as components in solution-processed organic light-emitting diodes (OLEDs).
Like traditional LEDs, OLEDs produce light when an electric current passes through them, the colour of which is linked to the nature of the emitter material used. Current solution-processed green and red OLEDs employ emitters that contain the scarce, environmentally impactful, and costly noble metal iridium.
OLEDs are rapidly replacing traditional LED and liquid-crystal display (LCD) technologies [2] and are used in a variety of technologies that are becoming increasingly ubiquitous in modern life – including smartwatches, mobile phones, and TVs. They will also be key components of more flexible, large area, and interactive technologies, such as VR headsets and transparent touch screens, in the future.
The global market for OLEDs is expected to expand significantly over the next few years, with the OLED panel market alone predicted to grow by 12.9% annually from 2021 to 2026. Solution-processed OLEDs currently represent a small but rapidly growing segment of overall OLED sales and the market for the materials that are used in solution-processed OLEDs is projected to have a year-on-year growth of around 145%.
Eli Zysman-Colman, CEO of SolOLED, said: "The market for solution-processed OLEDs is growing apace and will need new and improved performance materials to feed its supply chains. We believe we are the first company to be dedicated to developing sustainable materials that can replace the scarce, noble metals presently used in solution-processed OLEDs. While they have different physical properties, the materials have similar performance characteristics, but with the added benefit of being much cheaper and more sustainable than the compounds that contain iridium.
"Although the concept behind our materials has existed for decades, its relevance to OLEDs has only really been put into practice in the last ten years. Our specific focus is on developing emitter materials for solution-processed OLEDs. The next step is to commercialise these materials and the project with CENSIS and funding from Scottish Enterprise will help in this endeavour. We are still early in the process, and we have a variety of events coming up this year where we can demonstrate the technology and showcase it to potential investors and customers."
Natalia Lukaszewicz, business development manager at CENSIS, said: "SolOLED's materials could be revolutionary for the global solution-processed OLED market. The sustainability benefits are potentially huge, removing the need to mine scarce, precious metals that typically underpin emitters. In turn, this could have a significant impact on the cost of producing a range of everyday technologies, as well as a broad range of other applications in the future. This project underlines the quality and commercial potential of the research being undertaken in Scotland's world-class universities, which we aim to unlock with our industry knowledge and connections."
Jane Martin, managing director of innovation and investment at Scottish Enterprise, said: "The development of SolOLED's novel materials has the potential to address the main barrier to the widespread adoption of OLED technology – cost – as well as creating a truly sustainable alternative to traditional LEDs.
"By commercialising its materials with support from Scottish Enterprise and CENSIS, SolOLED can seize the opportunity presented by this growing market and cement Scotland's reputation as a leading centre of academically-driven entrepreneurship, while aiding global efforts to address the net zero challenge."
[1] SolOLED has developed a family of novel 'organic thermally activated delayed fluorescence' (TADF) dendrimers that are sustainable and more cost-effective to synthesise and show comparable performance in solution-processed OLEDs to commercial metal-based emitters. Solution processing encompasses a range of manufacturing methods where a number of the layers contained within the OLED, including the emissive layer are deposited from solution.
[2] The reason for the popularity of OLEDs over LED and liquid-crystal display (LCD) display technologies is that they offer outstanding colour quality, high contrast ratios and resolution, can display pure black and can be fabricated on a wide range of substrates, while consuming less power.