14 June 2022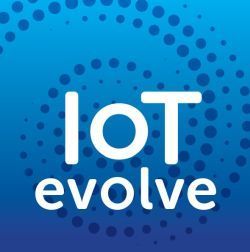 New CENSIS initiative to evolve IoT in the Highlands and Islands
A new programme from CENSIS is set to help SMEs in the Highlands and Islands to transform their business through the development or adoption of IoT products or services.
IoT Evolve – funded by the Scottish Government and Highlands and Islands Enterprise (HIE) – will support the development and application of IoT technologies to areas of economic importance to the HIE region, such as renewable energy, manufacturing, food and drink, tourism and health and wellness.
CENSIS will offer up to 16 companies a tailor-made package of engineering and business development support to implement and scale their ideas. The initiative will run until August 2023 and is now open to applications from SMEs across the region.
There are three strands to the programme. The first focuses on commercial impact particularly around challenges that explore product development, process improvement, meeting net zero targets, and improving employee wellbeing or creating new jobs.
The second will help businesses use IoT specifically to reduce their business carbon footprint. The third sees CENSIS, in consultation with businesses and other stakeholders in the region, undertake research into how global trends in IoT may be applied to the economy of the Highland and Islands.
By raising awareness of the benefits of IoT technologies across the region, IoT Evolve aims to encourage and support rural businesses to maximise the opportunities available to them through digital adoption.
Alistair Longmuir, Business Development Manager at CENSIS, said: "There's a growing awareness of IoT, but many companies are still unsure how they can benefit from it. This programme will open up new possibilities to further the development of IoT and start a conversation in the Highlands and Islands around what is needed to support adoption.
"More companies should discover the business benefits IoT can deliver. The IoT Evolve programme is about helping companies explore how they might become more productive, efficient, sustainable and competitive through the use of digital technology, helping the Scottish ecosystem to become more connected.
"We are looking forward to assisting more businesses to take the next steps towards IoT adoption, whatever their experience level with the technology."
John MacKenzie, Senior Development Manager for innovation at Highlands and Islands Enterprise said: "I am delighted that through support from the Scottish Government we have been able to launch IoT Evolve in the region. IoT technologies and infrastructure have been steadily developing in Scotland over the last number of years. This programme will help support organisations to understand what IoT is all about and take advantage of these technologies. We want to raise awareness of the potential IoT can bring to the region across a number of sectors".
Economy Secretary Kate Forbes said: "I welcome the launch of the Internet of Things Evolve programme by our partners CENSIS, which has been specifically tailored to provide support towards the adoption of Internet of Things technology by small and medium sized enterprises (SMEs) across a number of sectors in the Highlands and Islands.
"This programme will help SMEs in the region realise the benefits Internet of Things has to offer around improvements to efficiency and productivity, helping them become more competitive and enabling progress towards net zero as part of our National Strategy to Transform the Economy (NSET)."