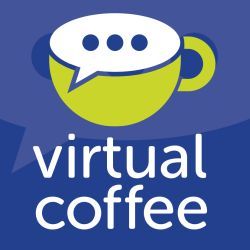 Put the kettle on and join CENSIS for a catch up over a virtual coffee and connect with other companies, researchers and stakeholders working in the same space. This session has been organised in partnership with NMIS and the EXTEND project for sustainability in manufacturing and remanufacturing.
In a circular economy, the maximum value from products is derived by retaining as much of the embedded material, labour, energy, and capital both throughout the supply chain and at the end of each service life. Remanufacturing is one of the most important ways of maintaining value.
The EXTEND project helps SMEs to adopt more sustainable practices, identify opportunities to reduce waste and carbon footprints, and employ circular economy practices. This has a dual functionality of not only helping companies meet net zero goals, but also offering them significant cost savings in their day-to-day operations.
Who is this session for?
This coffee chat is aimed at SMEs that manufacture products that use electronics components. Companies involved in any sector and end market, e.g., industrial, consumer or health, are invited to join in.
On the day
Following introductions from CENSIS and NMIS, and a brief introduction to the EXTEND Project (max 5 minutes), we'll move on to the discussion. We never record these sessions and encourage everyone on the call to contribute to the conversation and talk about their ideas.
As always, the virtual coffee sessions are driven by you and what you want to discuss, but topics could include:
Value: what it is, the importance of retaining it
Value-retention processes such as refurbishment and repurpose
Remanufacturing: what it is, opportunities, barriers and drivers
Certification/accreditation of remanufactured products
Any goals or challenges your organisation has
Any practices you have adopted and wish to share
Anything else you want to raise
Register
This chat takes place on Zoom. Please register via Eventbrite. After you register and before the event takes place, we'll email you with a calendar invite attachment that contains the link to join the Zoom call.