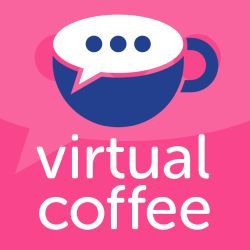 Join CENSIS for a virtual coffee to connect with other companies, researchers and stakeholders working in the same space or with the same interests as you. In this session, organised in partnership with the University of Glasgow, we will be discussing what 'responsible' artificial intelligence could and should look like.
Artificial intelligence (AI) to aid or automate human decision-making is advancing rapidly. The recent intense media coverage and interest in Chat GPT is just one example of AI, and AI systems are already being deployed in areas that affect people's everyday lives such as loan applications, medical screening and releasing people on bail.
However, these applications can be biased and aren't human-centric. All too often AI is thought of as an exclusively technical challenge, with other key 'softer' issues relegated to afterthoughts. Calls are emerging for human-centric approaches that provide understandable, controllable, safe and privacy-preserving AI systems, and that ensure responsible AI design.
What do we need to develop AI that works with and for everyone? How can we create experts to understand not just the technical capabilities of AI but their responsible development too? How do we train these new experts and which disciplines need to be involved? What are the applications that are most in need of responsible AI approaches?
This is what we'll be discussing in the coffee chat. Discussions points as always are driven by delegates but could include how to create successful human-AI collaboration, how to employ AI to ensure equality, diversity and inclusion, how to build AI solutions that respect the privacy and security of users and their data and how to develop innovation methodologies and processes for responsible AI.
Register
This chat takes place on Zoom. Please contact lynda.nicolson@censis.org.uk if you would like to attend. After you register and before the event takes place, we'll email you with a calendar invite attachment that contains the link to join the Zoom call.