11 January 2023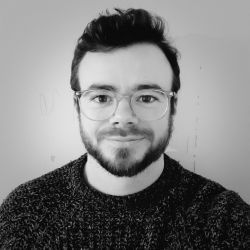 CENSIS is pleased to welcome a new member of staff, Mr Mark Waters.
Mark Waters joins our engineering team as an Embedded Systems Engineer from Mitsubishi Air Conditioning Europe. As part of a Knowledge Transfer Partnership between Glasgow Caledonian University and Mitsubishi, he applied Industrial Internet of Things (IIoT) technologies to the company's manufacturing facility in Livingston to deliver process and performance improvements that included utility efficiency and machine uptime.
Making use of AI, the project was able to deliver anomaly detection in production data to provide early warning of machine faults to prevent online failure of the manufacturing equipment.
Mark also has software and electronics experience in roles with Thales, Horiba and Scottish Power. He holds an MEng (with Distinction) in Electronic and Electrical Engineering from the University of Strathclyde. During his time at university, Mark won a number of academic and industry scholarships and awards.
Connect with Mark on LinkedIn