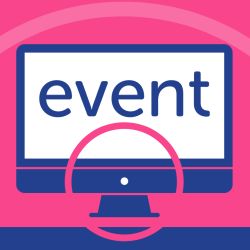 An afternoon of networking, debate, exhibition and presentations on the Scottish space sector, with a keynote from astronaut Anousheh Ansari
SCOTLAND'S GROWING SPACE SECTOR: A UNIQUE EVENT FOR GLASGOW
Making Scotland a world class place for the space sector – including manufacture, space access and satellite data processing – is a priority of the Scottish Government. Scotland's dynamic and growing space sector focuses upon a number of high-tech, high skill and research and development intensive areas, creating a Scottish space industry with great potential for further growth. According to the Scottish Government, almost one fifth of all UK jobs in the space sector are based in Scotland.
CENSIS – along with several international partners – is delighted to bring you this completely free, exciting and unique event focused around space and the Scottish space sector, and invite you to join us at the Glasgow Science Centre on Monday 30 January.
Here's what we'll be showcasing on the day.
THE INTERNATIONAL SPACE STATION: AN ASTRONAUT'S POINT OF VIEW
Kicking off the afternoon is guest of honour Anousheh Ansari, CEO of XPRIZE and former ISS astronaut. Anousheh will discuss her experiences on the International Space Station and take part in a Q&A with delegates.
In 2006, Anousheh captured headlines when she embarked upon an 11-day space expedition on the International Space Station. In doing so, she became the first female private space explorer, the first astronaut of Iranian descent, and first Muslim woman in space.
Anousheh is currently CEO of XPRIZE, the world's leader in incentive competitions to solve humanity's grand challenges. Prior to being named CEO of XPRIZE, Ms Ansari co-founded and ran Prodea Systems, a leading Internet of Things (IoT) technology firm.
SPACE vs THE DRAGONS
Following Anousheh's keynote , the action continues in the IMAX theatre as Scottish businessman, entrepreneur, and philanthropist Sir Tom Hunter joins Anousheh on stage. Together – with some special guests – Anousheh and Sir Tom will put space companies through their paces as their pitch their business ideas to 'the Dragons'.
MEET SCOTLAND'S SPACE INDUSTRY IN ONE PLACE
Delegates will have the opportunity to network and meet a number of companies at their exhibition stands. Exhibitors confirmed so far include:
Skyrora

Think Tank Maths

AstroAgency

Higgs Centre/ATC

Bright Ascension

Craft Prospect

Krucial

Omanos Analytics

Spelfie

Saxavord Spaceport

Global Surface Intelligence 

AAC Clydespace

Prestwick Spaceport

Earthwave

D-CAT
IMAX MOVIE: THE INTERNATIONAL SPACE
At the end of the day, delegates will have the opportunity to relax and enjoy an IMAX movie about the International Space Station.
AGENDA
13:00 Registration with tea/coffee

14:00 Welcome remarks, Craig Samuel, XPRIZE visit host

14:05 Keynote address followed by Q&A, Anousheh Ansari, former astronaut and CEO, XPRIZE Foundation

15:00 Dragons' Den with Anousheh Ansari, Sir Tom Hunter and friends

16:00 Networking and exhibitions from Scottish space companies

17:10 IMAX film "A Beautiful Planet" about the International Space Station

18:00 Event closes
REGISTRATION & CRITERIA FOR ATTENDING
'This event is for academics, companies of all sizes, and individuals involved in, or with a working interest in, the Scottish/UK space sector. Attendance is subject to the evaluation of the organisers and admittance is at their discretion.
The event will also showcase a Scottish Space Company exhibition, Dragon's Den and networking. Places are limited so please make sure to sign up promptly if you would like to join us.
SUPPORTERS & SPONSORS
This event would have not been possible without the support of XPRIZE, Glasgow Science Centre, The National Robotarium and our generous sponsors:
Gold Sponsor: Baillie Gifford, Scottish Enterprise
Silver Sponsor: Craig and Colette Samuel
Bronze Sponsor: CENSIS, Touchlab Limited and the Scottish National Investment Bank