National Robotarium, Heriot-Watt University, Edinburgh EH14 4AS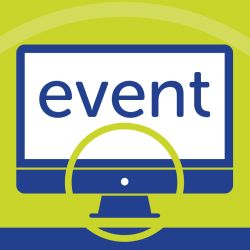 An afternoon of networking, debate, exhibition and presentations on robotics, AI and automation, with a keynote from astronaut Anousheh Ansari
ROBOTICS, AUTOMATION AND AI: A UNIQUE EVENT FOR EDINBURGH
For several years now, Scotland has been at the forefront of developments in robotics and automation, with work centred around the Edinburgh Centre for Robotics, a joint initiative of Edinburgh and Heriot-Watt universities. The new multimillion pound National Robotarium has unrivalled technology and facilities, and is home to world-leading experts in robotics, data and artificial intelligence. Additionally, the Scottish Government's recent AI strategy sets out the government's vision for Scotland to become a leader in the development and use of trustworthy, ethical and inclusive AI.
CENSIS – with several international partners –  is delighted to help organise this completely free, exciting and unique event focused on robotics, automation and Artificial Intelligence, and invite you to join us at the National Robotarium at Heriot-Watt University in Edinburgh on Tuesday 31 January 2023. Here's what we'll be showcasing on the day.
THE INTERNATIONAL SPACE STATION: AN ASTRONAUT'S POINT OF VIEW
Kicking off the afternoon is guest of honour: Anousheh Ansari, CEO of XPRIZE and former ISS astronaut. Anousheh will discuss her experiences on the International Space Station and take part in a Q&A with delegates.
In 2006, Anousheh captured headlines when she embarked upon an 11-day space expedition on the International Space Station. In doing so, she became the first female private space explorer, the first astronaut of Iranian descent, and first Muslim woman in space.
Anousheh is currently CEO of XPRIZE, the world's leader in incentive competitions to solve humanity's grand challenges. Prior to being named CEO of XPRIZE, Ms Ansari co-founded and ran Prodea Systems, a leading Internet of Things (IoT) technology firm.
HEAR FROM LEADING LIGHTS IN ROBOTICS AND AI IN SCOTLAND
On the day delegates will hear from leading figures in robotics including:
Stewart Miller, CEO, National Robotarium – a distinguished business leader with a wealth of experience in technology development in the aerospace sector. As CEO, Stewart is building the National Robotarium into a globally recognised centre of excellence for AI and robotics
Zaki Hussein, CEO, Touchlabs and XPRIZE Alumnus – Touchlab has developed and system thinner than human skin that can be wrapped around robots to sense pressure, location, and direction in real time. Hear more about this exciting Scottish start up and the potential for its technology to be used various end markets.
Sethu Vijayakumar, Professor of Robotics, University of Edinburgh – With research interests in range of disciplines, Sethu has worked with the NASA Johnson Space Centre. He is keen science communicator who  has been involved in many outreach projects , including being a judge on BBC Robot Wars.
MEET SCOTLAND'S ROBOTICS AND AI COMMUNITY
Delegates will have the opportunity to network and meet a number of companies at their exhibition stands. With more to be announced, exhibitors already will include:
Robotical
ORCA Hub
Shadow Robots
Danu Robotics
AGENDA
12:15     Registration and tea/coffee
13:00    Delegates assemble in auditorium
13:05    Welcome remarks, Stewart Miller, CEO, National Robotarium
13:10     Dr Zaki Hussein, XPRIZE Alumnus, CEO, Touchlabs
13:15     Keynote address with Q&A, Anousheh Ansari, CEO XPRIZE
14:00    Coffee, networking and exhibitions
14:50    Prof. Sethu Vijayakumar, Professor of Robotics, University of Edinburgh
15:15     Speaker to be confirmed
15:25    Closing remarks in auditorium, Craig Samuel, XPRIZE visit host
15:30    Networking and exhibitions continue
17:00    Event closes
REGISTRATION & CRITERIA FOR ATTENDING
'This event is for academics, companies of all sizes, and individuals involved in, or with a working interest in, robotics, automation and artificial intelligence. Attendance is subject to the evaluation of the organisers and admittance is at their discretion. Places are limited so please make sure to sign up promptly if you would like to join us.
SUPPORTERS & SPONSORS
This event would have not been possible without the support of XPRIZE, Glasgow Science Centre, The National Robotarium and our generous sponsors:
Gold Sponsor: Baillie Gifford, Scottish Enterprise
Silver Sponsor: Craig and Colette Samuel
Bronze Sponsor: CENSIS, Touchlab Limited and the Scottish National Investment Bank