25 January 2023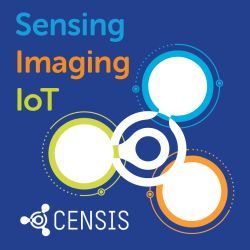 CENSIS, in partnership with Converge – Scotland's leading entrepreneurial competition for staff, students and recent graduates of every Scottish university or research institute – has announced a new prize to promote entrepreneurship and new technology ideas in IoT.
Running since 2011, Converge helps a new generation of innovators turn their ideas into commercially viable businesses. In the latest competition round, launched on 25 January 2023, CENSIS confirmed it will offer a brand-new prize in the KickStart section of the competition, exclusively for early-stage ideas in any sector.
The prize, open to anyone entering Kickstart, consists of £5k cash plus £5k of in-kind CENSIS support to develop the proposition more fully. The winner will be the entrant CENSIS has judged to have the most innovative business idea that relates to sensing, imaging, or IoT technologies in any market sector.
To be eligible, programme participants simply need to submit their business case via KickStart before the deadline of 29 March 2023. The winner will be announced at the Converge 2023 awards held later in the year.