University of the Highlands and Islands (UHI) SAMS campus, Dunbeg, Oban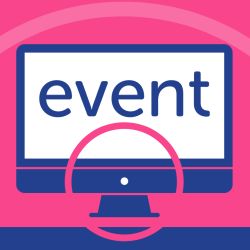 Hosted by DASA, the Defence and Security Accelerator, this event brings together different funding bodies including CENSIS to talk about we support innovators. It's aimed at everyone from sole traders and micro-companies, to larger SMEs, academics and wider industry.
In addition to CENSIS, the organisations that will be there on the day are:
DASA is a cross-Government organisation that finds and funds exploitable defence and security innovations to make the UK safer. It welcomes ideas from innovators small and large, while providing support to those who have not previously worked with Government.
The Data Lab – our sister Innovation Centre for data and artificial intelligence
ESA Space Solutions, a go-to place for business ideas involving space for all areas of society and the economy
Interface, the service offering connection into Scotland's academic sector
Agenda
10:30 – Registration and coffee
11:00 – Presentations from the funding organisations
12:00 – Panel Q&A
12:30 – Networking lunch and exhibition
14:00 – Event closes
Please note
Registration closes Wed 22 March 12:00
Joining instructions will be sent to the email address used for registration by Mon 27 March 18:00. If you haven't received anything by that time, check your junk folder, or email accelerator@dstl.gov.uk.
The information you provide will be retained by the DASA to contact you about this event, and future DASA communications that may be relevant to you. Please indicate on the registration if this is something you do not want.
DASA Enterprise Collaboration Service Account
The Enterprise Collaboration Service is DASA's proposal submission service. To access DASA's services, apply for funding and be notified of competitions relevant to you, you'll need an account. Find out how to register for yours on the DASA website.