7 March 2023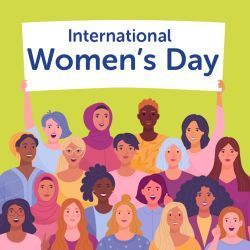 To mark International Women's Day 2023, CENSIS Business Development Manager Rachael Wakefield and CENSIS Project Manager Cori Critchlow-Watton, attended a reception at The Scottish Parliament.
The pair were part of a group of 15 women working in the dairy sector – producers, scientific researchers, policy makers, entrepreneurs and business owners – invited to Edinburgh on Saturday 4 March to celebrate women in Scotland and contribute views and aspirations for change. Over 300 women and girls attended the reception.
On the day, Cori and Rachael met Susan McKellar, Director for the Scottish Women's Convention, an organisation established in 2003 to ensure women's voices reached policy makers, and talked with her about challenges for women and technology in rural Scotland, prior to Susan's departure for the UN Commission on the Status of Women conference in New York.
Rachael and Cori are key CENSIS stakeholders in the Digital Dairy Chain project, a £24.9 million pound investment from the UK Research and Innovation's flagship Strength in Places Fund to help the south and west of Scotland and Cumbria become the 'go to' UK region for future investment in high-tech dairy processing through collaboration, innovation and economic growth. Led by SRUC, the five-year multi-party project will see the partners – including CENSIS – focus on developing a fully integrated and traceable dairy supply chain.