Technology Innovation Centre, 99 George Street, University of Strathclyde, Glasgow G1 1RD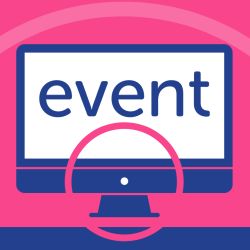 Please join CENSIS, the Scotland 5G Centre (S5GC) and other partners to explore 5G technology and find out how it can be used to address challenges in many businesses including manufacturing, logistics, healthcare, and agriculture to drive efficiencies and cut costs.
What can you expect?
Meet S5GC and the Innovation Centres BE-ST, CENSIS and the Data Lab to discover how each can support your needs, challenges and opportunities
Hear 5G case studies from multiple industry sectors and places in the UK
Find out more about the free-to-use S5GConnect Programme and innovation hubs.
Other speakers include:
Craig Pemberton, Vodafone UK
Rachael Wakefield, CENSIS Innovation Centre
Lynsey Brydson, BE-ST Innovation Centre
Darran Gardner, The Data Lab Innovation Centre
Richard Moore, Principal Policy Advisor, Ofcom
Further information and registration
Attendance is free. Please visit the Eventbrite page to register.