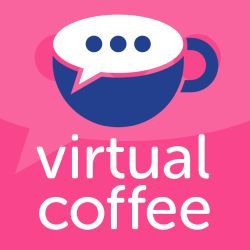 Join CENSIS for a virtual coffee to connect with other companies, researchers and stakeholders working in the same space or with the same interests as you.
In this session, organised in partnership with the University of Abertay's CyberQuarter, Scottish Enterprise, ScotlandIS and the Scotland 5G Centre, we'll be talking about cyber security issues associated with the health sector.
About this session
Cyber security in the health and care sector involves a variety of measures to protect organisations from external and internal cyber attacks. Strengthening cyber resilience in this sector helps organisations to respond effectively in the event of a cyber incident and maintain the uninterrupted and proper operation of medical systems, equipment and services.  Preserving confidentiality and the integrity of patient data, and ensuring compliance with regulatory standards, are also important aspects of healthcare cyber security.
Join us to chat about this subject, share opinions and connect with new people. As always the discussion is drive by you, but some of the topics we might cover includes:
Current cyber security needs in the sector
Identifying the major risks if no action is taken to develop new cyber solutions
Opportunities for cyber products or solutions in this sector
Challenges and barriers to developing or applying new solutions
What does the cyber security community need to drive innovation in this sector
Best practice methods
Industry collaboration with colleges and universities and creating more scaling cyber companies in Scotland
Register
This chat takes place on Zoom. Please register via Eventbrite.
After you register and before the event takes place, we'll email you with a calendar invite attachment that contains the link to join the Zoom call.