Royal Concert Hall, Glasgow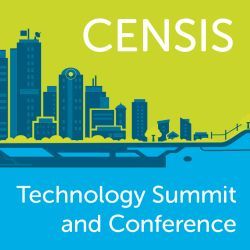 Registration is now open for the biggest event in the CENSIS calendar and the largest IoT-centred event in Scotland – the CENSIS Technology Summit.
Our annual conference takes place this year on Thursday 2 November, returning to our favourite venue, the Royal Concert Hall in central Glasgow.
Join us for a full day of presentations celebrating best practice and leading edge ideas in sensing, imaging and IoT. Once again we expect to have a full house of exhibitors from companies from across the country, offering excellent networking opportunities and the chance to catch up with friends and connect with new businesses.
Find out more about the day and book your place
Planning on taking exhibition space?  Details are here.
For sponsorship information, it's this link.