5 May 2023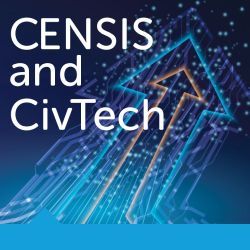 Scottish Business Network (SBN) has landed a new role to drive technology and digital transformation adoption in the public sector. Appointed as the Cluster Driver Organisation (CDO) to develop Scotland's 'GovTech' sector, this appointment is a partnership with CENSIS Technology Solutions (CTS) and CivTech, and is part of the Scottish Government's ongoing commitment to drive digital transformation and innovation across the country.
'GovTech' promotes the use of technology to transform the public sector, improve service delivery to citizens and businesses, and increase efficiency, transparency and accountability. The Scottish public sector's increasing awareness and uptake of digital transformation represents an ideal base upon which to develop a vibrant and successful GovTech sector in Scotland. Globally, the GovTech market is set to be worth $1 trillion by 2025.
The key to driving the development of a GovTech Cluster lies in building effective links between the Scottish Government, public sector and the tech sector. If Scotland is to make the most of the potential of GovTech, a coherent approach must be taken to develop the sector within Scotland and promote it internationally. Scottish Business Network has been appointed as the 'Cluster Driver Organisation' to take the lead to make this happen.
Russell Dalgleish, Chair of Scottish Business Network, stated "we are honoured to be chosen as the Cluster Driver Organisation for Scotland's GovTech sector. This is a fantastic opportunity for us to work closely with CTS, CivTech and the Scottish Government to develop a thriving and innovative ecosystem that will benefit citizens, businesses and the public sector alike."
Paul Winstanley, CENSIS CEO added, "Scottish Business Network's appointment as the CDO is a testament to their knowledge, dedication and expertise in the GovTech space. We look forward to working together to drive economic and social value for Scotland and to further position the country as a leader in digital transformation and innovation."
CENSIS Technology Solutions (CTS) is the commercial subsidiary of CENSIS, a company limited by guarantee that accelerates the delivery of new solutions into new markets. All profits from CTS are returned to support core CENSIS objectives. Beyond this, CTS creates the potential for an additional route, either as a service or via knowledge exchange as a model, to commercialise academic intellectual property (IP) and know-how.