Rooms 237B/237C, Mazumdar-Shaw Advanced Research Centre, University of Glasgow, 11 Chapel Lane , Glasgow G11 6EW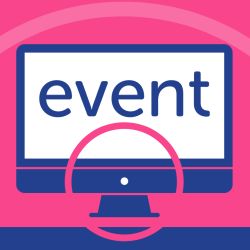 Please register via Eventbrite
Please join CENSIS and the team from the University of Glasgow's Digital Health Validation Lab for a free half-day seminar and workshop on opportunities and challenges around digital health technologies for precision medicine, including NHS implementation processes for new medical devices and technologies.
With a mix of delegates including clinicians, academic researchers and private business, this event aims to introduce people to DHVL and explore the wider opportunities associated with the Living Laboratory, with a view to generating new collaborative partnerships and business engagement between industry, clinicians and the University of Glasgow.
The Living Laboratory and DHVL
The University of Glasgow-led Living Laboratory for Precision Medicine, an internationally leading programme supported by UKRI Strength in Places Funding, brings together partners from across academia, industry and healthcare to deliver projects focused on translating cutting-edge science and healthcare innovation into a real-world clinical setting.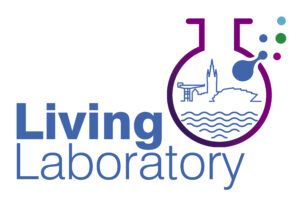 One of these projects is the Digital Health Validation Lab, led by Prof Sandosh Padmanabhan. The lab offers specialised space that allows digital health developers to assess their products along the entire development process, from determining feasibility and value of a product idea through to testing the safety and efficacy of a completed product, enhancing the evaluation and validation of digital health technologies for clinical use.
Digital health technologies
According to the Living Laboratory, the digital health technology market is the fastest growing sector in the wider digital tech sector. However, investment and effort are currently focused on early-stage product development. As these technologies develop, they can sometimes lack clinical validation and, as such, their adoption into clinical settings can be slow and their benefit to patients delayed.
DHVL offers a co-development environment where industry, innovators and start-ups can securely access clinical resources and data, integrated within NHS systems to test and validate their innovations.
Provisional agenda
10:00     Coffee and registration
10:25     Opening remarks from the chair, Dr Natalia Lukaszewicz
10:30     Welcome to the Living Laboratory – Dr Ed Hutchinson
10:40     An introduction to the Digital Health Validation Lab – Prof Sandosh Padmanabhan
10:55      NHS/a clinician's views on DHVL – Dr David Lowe
11:05      Case study – working with DHVL – Objectivity's experience
11:20      Case study – working with DHVL, an academic's experience – Prof Daniele Faccio
11:30      A second industry perspective – Ken Sutherland, Canon Medical Research Europe
11:45      Coffee break
12:00     Breakout discussion groups
12:40     Group feedback, identifying next steps, call to action
13:00     Networking lunch
14:00     Workshop ends
121 meeting after the workshop ends
Delegates are invited to book a short 1-2-1 session with staff from the DHVL team to present ideas or solutions after the workshop ends. Please reserve time online for 19 June (between 2pm and 5pm) or the morning of 20 June. Please complete a DHVL questionnaire before your 1-2-1 session.
Register
To get the most from this event, you should have an active or developing academic, clinical or industry interest/expertise in technologies associated with digital health development or precision medicine.
Regrettably, this workshop is not open to undergraduate students or taught postgraduate students in any discipline (or very recent graduates).
PhD candidates interested in attending may be eligible to attend if their supervisor is attending or they are nominated to attend by their supervisor.