10 May 2023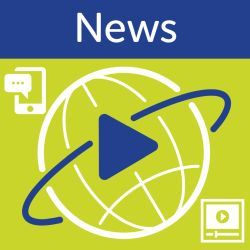 Heriot-Watt partnership to unlock IoT opportunities for Scots businesses
This story first appeared in The Scotsman on 10 May 2023
Heriot-Watt University is welcoming CENSIS to its ground-breaking GRID research facility in a move that aims to help Scottish businesses explore the wide range of opportunities presented through advanced digital technologies.
The new additional location for CENSIS will see the Innovation Centre increase its regional presence in Edinburgh and the Lothians through its first east coast 'hub' located at the university's Riccarton Campus. The GRID facility was established to advance global research, innovation and discovery to solve industry challenges and drive the commercialisation of academic research.
Through the partnership, CENSIS will further support businesses and public sector organisations in the region to accelerate the development of new sensor and imaging-led products and services that contribute to Scotland's economy.
Scotland has a strong and growing reputation in sensing and IoT systems and it is estimated that the sector contributes more than £2.5 billion per year to the Scottish economy as part of a global market worth over $600 billion.
The partnership between Heriot-Watt University and CENSIS marks the continuation of a long and successful relationship. Most recently, researchers and technology engineers worked together to deliver a sensing and IoT system that improves safety in dental surgeries by detecting airborne particles and contaminants that can lead to the transmission of infections such as Covid-19.
David Richardson, Chief Entrepreneurial Executive of Heriot-Watt Enterprise said: "CENSIS is a great supporter for companies aiming to develop or get started with IoT and sensing, and a natural fit for our GRID facility. Together, we aim to positively contribute to Scotland's economy by encouraging further innovation in technologies that drive real-world impact for businesses and organisations.
"At Heriot-Watt, we have a long and proud track-record of delivering commercial, strategic and innovation support and taking world-leading research from lab to market. We're committed to growing greater cohesion between academic research, business enterprise and entrepreneurial talent, which we've demonstrated by recently bolstering our commercialisation team.
"The opportunities to collaborate with business and industry are as exciting as they are endless. We look forward to working closer with CENSIS, building future partnerships and helping companies across a range of sectors and sizes grow into exciting, profitable, world-class businesses."
Paul Winstanley, CENSIS CEO added: "Our new hub at Heriot-Watt University marks the beginning of another exciting chapter for CENSIS and comes as we celebrate our tenth anniversary in 2023. We have worked closely with the university's academic partners throughout that decade, but having a permanent base at the campus will no doubt lead to greater collaboration and unlock further opportunities. By joining up academic expertise with Scottish businesses we can aid the development of even more technology-led processes and products that can boost efficiency, health and safety and even cut carbon emissions across a range of sectors."