The Pavilion, Royal Highland Showground, Edinburgh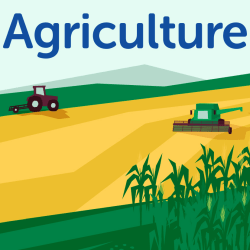 CENSIS is pleased to be one of the sponsors of this event taking place at this year's Royal Highland Show in Edinburgh.
Organised by Women in Agriculture (WIA) Scotland, this breakfast networking ,meeting explores the theme of 'overcoming adversity in agriculture'. Entrance is free, but participants must reserve a place. Funding to support this event has also been provided by the Scottish Government.
Our lead for environmental and agriculture activities at CENSIS, Business Development Manager Dr Rachael Wakefield, will be attending the event.