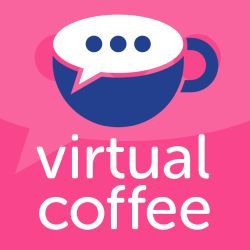 Join CENSIS for a catch up over a virtual coffee and connect with companies, researchers and stakeholders with an interest in the same space.
There is no fixed agenda for any of our virtual coffees, and we aim for forum that is open, friendly and encourages conversation. The direction of the discussion always follows whatever people on the call want to talk about, and the conversations are never recorded.
Led by CENSIS's Business Development Manager and project lead for natural capital activities, Rachael Wakefield, this coffee break will explore what's now possible for sensing biodiversity. IoT and earth observation services are transforming how we can measure and monitor our natural environment, but what aspects of biodiversity need to be captured, and how much can sensing technologies help reduce the manual labour typically associated with ecological survey?
Potential topics for discussion might include:
What needs to be measured and monitored in biodiversity
What kind of sensing technologies are being used in environmental monitoring and biodiversity
Where are the unmet needs for sensing biodiversity?
And is technology innovation moving fast enough?
Registration
The discussion takes place over Zoom. Please register via Eventbrite.
Receiving the Zoom link to join the call
After you register – and before the virtual coffee takes place – we'll send you a calendar invite that includes the Zoom link.