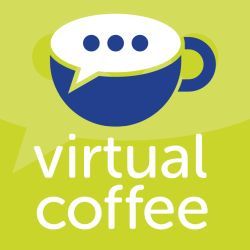 Join CENSIS for a catch up over a virtual coffee and connect with companies, researchers and stakeholders with an interest in the same space.
There is no fixed agenda for any of our virtual coffees, and we aim for forum that is open, friendly and encourages conversation. The direction of the discussion always follows whatever people on the call want to talk about, and the conversations are never recorded.
This discussion will be led by CENSIS's Marketing Manager, Siân Williams, who is responsible for CENSIS's annual Technology Summit conference. The conversation will explore what it takes to run a great technology-focused event of any size – from smaller workshops and meetups to larger scale conferences.
Whether you've been asked to deliver an event for the first time and don't know where to start, or you're an experienced event planner and want to share your ideas and experiences, please join us for this informal discussion. Potential topics might include:
Building your event delivery team
Deciding on your venue
How to keep your community at the heart of your event
Promoting diversity and inclusivity
Working with suppliers
Planning your agenda and identifying speakers
Identifying supporters and sponsors
Ticketing and registration
Incorporating technology into your event
Registration
The discussion takes place over Zoom. Please register via Eventbrite.
Receiving the Zoom link to join the discussion
After you register – and before the virtual coffee takes place – we'll send you a calendar invite that includes the Zoom link.