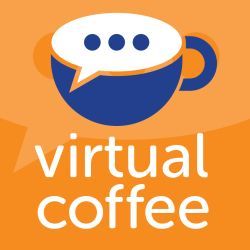 Join CENSIS for a catch up over a virtual coffee and connect with companies, researchers and stakeholders with an interest in the same space.
There is no fixed agenda for any of our virtual coffees, and we aim for forum that is open, friendly and encourages conversation. The direction of the discussion always follows whatever people on the call want to talk about, and the conversations are never recorded.
Led by CENSIS's Business Development Director Cade Wells, this coffee break will explore innovating competitively with IoT and sensor systems. Cade will be joined in this discussion by Abigail Hird, Director of innovation consultancy Defankle, formerly a visiting academic at the University of Strathclyde and Design Innovation Network Lead at KTN.
Potential topics for discussion might include:
understanding innovation opportunities (product and beyond!)
the central importance of a fit-for-purpose innovation process.
reducing the risk of failure and increasing confidence in further investment
common innovation challenges
innovating your innovation process for competitive advantage
the components and construction of a good innovation process
Registration
The discussion takes place over Zoom. Please register via Eventbrite.
Receiving the Zoom link to join the call
After you register – and before the virtual coffee takes place – we'll send you a calendar invite that includes the Zoom link.