17 November 2023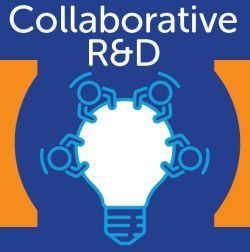 Applications are open for the CENSIS collaborative R&D (CR&D) project fund for 2023/24. This is a pot of funding designed to support Scottish-based businesses work in partnership with a university or college.
Funding is available for up to three projects, beginning anytime from December 2023 to April 2024.
Typically lasting 6-18 months, CR&D projects happen in partnership with you plus one or more academic experts. Our in-house engineering team can also play a part, depending on your requirements. You don't need to have a researcher in mind; we can use our network to pair you with the right person for your project.
CR&D projects are designed to help improve your industrial competitiveness – creating a new product or process, improving an existing technology, or adopting sensing, imaging or IoT technology into your business. At the heart of it will lie your desire to increase your innovative capacity.
Your idea must:
Show good commercial prospects including routes to market
Demonstrate innovation and technical risk
Make a positive economic impact to your business
Show a clear financial commitment from you – CENSIS can provide up to £50K to fund the academic partner in the project, and this needs to be matched by you, either in cash or a combination of cash/in kind contributions.
Closing date for applications – 14 January 2024
Get in touch if you have an idea you would like to explore and shape with us, or you have some more general questions about things like deliverables, costs, State Aid etc. In the first instance, please contact Cade Wells, Business Development Director for an informal chat – cade.wells@censis.org.uk
You'll also find more information about our CR&D projects on this page.