Shaping the Future of UK Towns and Cities
Stamford Bridge, London
About the Event
Across the UK we are seeing more and more examples of smart city transformation. Key 'smart' sectors utilised by cities include transport, energy, healthcare, water and waste.
Against the current background of economic, social, security and technological changes caused by the globalisation and the integration process, cities in the UK face the challenge of combining competitiveness and sustainable urban development simultaneously.
Now in its second year, the Smart Cities UK conference will grow from a one to a two-day event, and includes exhibition space plus an awards dinner. Day 1 of the conference explores resilience and secure cities, while Day 2 focuses on innovation in urban spaces.
CENSIS Case Study: LoRa IoT Network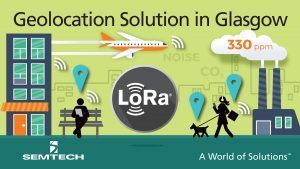 On the second day of the conference, CENSIS Business Development Director, Mark Begbie will present a case study on our partnership with Boston Networks, Semtech and Stream Technologies to deploy LoRaWAN in Scotland, a Low Power Wide Area Network that supports low-cost, mobile, secure bi-directional communication for IoT, smart city, and industrial applications.
This case study will present the outcomes of the first LoRa testbed, a 12km2 network across Glasgow enabling the development and evaluation of business solutions around specific city needs.
Further Information 
Visit the Smart Cities UK website for full detail of the conference and registration information.