11th European Conference on Precision Agriculture
Pollock Halls, Edinburgh
Now in its 20th year, UK organisers are delighted to welcome the return of this
prestigious conference to the UK and to Edinburgh.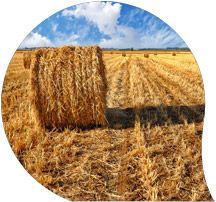 With over 300 delegates expected to attend, this year's theme of 'Innovating through Research' will address a number of overarching subjects associated with precision agriculture, addressing challenges both in crop management and livestock farming.
Over 120 papers have already been accepted for sessions that address:
Soil sensors
Robotics
UAVs
Decision support systems
Crop sensors
Data fusion
IoT, the Cloud and Apps
Meet us at EXPA
The conference also includes exhibition space and strong industry representation, and CENSIS is delighted to exhibiting our LoRaWAN technologies and how they impact on precision agriculture.
Register
Visit the ECPA website for more information.
Download our demonstrations flyer to see what CENSIS and partners will be demonstrating on the day:   Precision Agri ECPA 2017