28 June 2018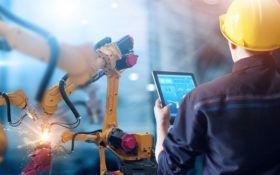 Listen up startups!
This is a brand new opportunity for startups in the field of Industry 4.0 to become part of FASTTRACK – The family business accelerator:win the chance to prove and/or further develop your technology or solution in a three-month supported and mentored pilot project.
FASTTRACK is the accelerator programme of three very successful family-owned industrial companies, Hirschvogel, HOERBIGER and Max Aicher, with a large international client base in automotive industry, substantial know-how and experience in a wide variety of products, processes and technology.
The most promising startups will be invited to join the FASTTRACK Pitch Day on 15-16 October in Germany. Applications close 2 September 2018.
Technology focus areas
Sensors and Actuators for Manufacturing Processes
Human-Machine Interaction & Cobots (Cooperation Humans and Robots)
Application of Artificial Intelligence in Industrial Processes
Data Analytics & Processing for Manufacturing and Automation
Additive Manufacturing & 3D Printing
Industrial Internet of Things
Innovative Materials & Coatings for Industrial Applications
Supply Chain & Logistics Management solutions ensuring transparency and traceability