The Studio, 67 Hope Street, Glasgow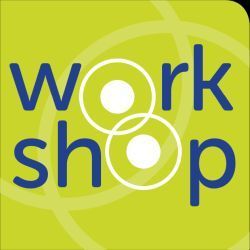 Do you have the skills to solve real-world challenges? Can you generate creative solutions?
Register now for this free event
How can you use 'gamification' to support technology developments in healthcare and improve patient engagement? And in doing this, how do you make sure that what you develop is properly secure against the ever-increasing threat of cyber crime?
CENSIS, along with its award-winning cyber security partner, Quorum Cyber, invites students from the University of Glasgow, to explore these ideas with us at a special one-day, in-person interactive workshop.
We're looking for undergraduates and postgraduates from any year of study from a range of disciplines – including but definitely not limited to engineering, maths, statistics, physics, psychology, computing science, and business management – to come along.
Working in groups of four allocated at the event, and with mentoring and support from CENSIS and Quorum Cyber throughout the day, you'll have the opportunity to work on developing a concept solution to a real-world challenge in healthcare technology and cyber security.
A background in cyber security and software coding is not required to participate.
Prizes will be awarded at the end of the day:
First prize is £100 in Amazon vouchers per person from the team who provide the best solution and presentation on the day. The team will also be invited for a guide tour of Quorum Cyber's headquarters in Edinburgh
Second prize is £50 in Amazon vouchers per person from the runner-up's team
The event is free to attend, and includes lunch and refreshments throughout the day.
The activity is supported by the Scottish Government, facilitated by CENSIS and the University of Glasgow in partnership with Quorum Cyber.
About our partner, Quorum Cyber
Based in Edinburgh, Quorum Cyber was founded in 2016 to help organisations defend themselves in an increasingly unpredictable and hostile digital landscape. Today, the company has grown to almost 200 employees who help defend more than 150 organisations in Europe, North America, Asia and Australasia. Its customers represent the public, non-profit and private sectors, including local and regional government, charities, and companies in industries as varied as higher education, housing, law, insurance and financial services, oil & energy, professional services and retail.
Register
Register for the workshop via our Eventbrite page.
Terms and conditions
This workshop is open only to students of the University of Glasgow. Regrettably, we are unable to accept anyone else including students from other institutions at this time.