17 August 2016 | Stuart Simpson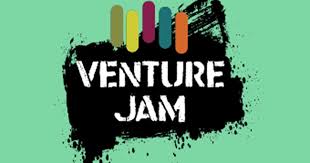 Our intrepid engineer Stuart Simpson spent the weekend as a mentor at Venturejam, the official youth strand of innovation and entrepreneurship festival 'Venturefest'. His view? Relax everyone, the future is safe in the hands of the youngsters.
As a keen sailor, CENSIS Senior Engineer, Stuart Simpson, is used to the demands of the high seas at weekends, but he was even more challenged than usual last weekend – and on dry land too.
Glasgow Science Centre was the setting for Venturejam which took place 5-7 August 2016, where 40 young people were asked for their ideas on embracing the digital world to solve real world challenges. The event was run by Young Scot and Glasgow City of Science and Stuart was invited along as a specialist in the environment.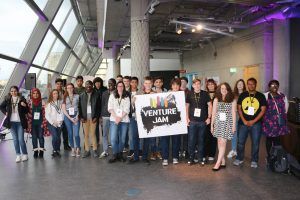 Mentoring groups along with experts from the world of television, gaming, product design and 3D, the brief was for the young people to form teams and create new ideas to make our lives and our environment better, including the air that we breathe.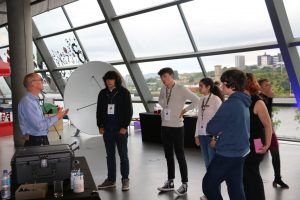 Stuart demonstrated the CENSIS air quality sensor network as an example of how to consider and implement design methods.
"I was astounded at some of the approaches the young people were coming up with" said Stuart, "they had a totally refreshing approach, cutting through barriers and getting right to the heart of the problems.  If this is the quality of innovative thinking that's coming through, I'm hopeful for the future".
Venturejam is the official youth strand of innovation summit Venturefest Scotland 2016 which will take place on Thursday 1 September at Glasgow Science Centre.
Read more about the teams picked to pitch their ideas at Venturefest
Upcoming CENSIS events, including our 3rd Technology Summit & Conference can be viewed at our events page.