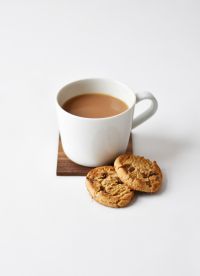 Put the kettle on and join us for a catch up on a different IoT related discussion topic each week while our staff work from home during the COVID-19 outbreak.
This session, led by CENSIS staff Cade Wells and Stephen Milne, will exploring how IoT and sensor and imaging systems can be used for health and wellbeing.
This is a very wide topic, covering everything from personalised drug development, to medical wearables and providing support and care in the wider community for vulnerable people. The discussion will be driven by the people on the call and their specific areas of interest, but some of the topics for discussion might include:
Health alert monitoring – wearables coupled with and in-home sensor and communication networks to helping older people to live independently for as long as possible.
Smart devices and implants – communicating data to an app to support surgical after care.
Wearable devices – for tracking the vital signs of hospital patients and alert medical staff when a condition worsens in real-time
How can I join?
The event will take place online using Zoom. Simply contact us by email if you're interested and we'll send you details of how to join in. You can join using audio or video, and you are very much encouraged to join in the conversation to add your own thoughts or ask questions.
Numbers are kept low for these events to ensure everyone can participate and ask questions, so don't delay if you want to join us.