12 April 2021 | Siân Williams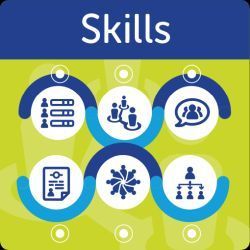 CENSIS and University of Glasgow Computer Science students collaborate on third-year group project 
Students across Scotland may have had their studies disrupted by the Covid-19 pandemic, but one group of computer science undergraduates have spent part of the last six months developing a tool that could help everyone get back to work.
Two teams of five third-year students from the University of Glasgow have developed a machine learning tool that uses imaging and vision systems to detect the temperature of people entering a building and whether they are correctly wearing a face mask.
Using low-cost hardware and embedded platforms, the system was developed initially as a demo for CENSIS to show how technology could be applied to challenges during the Covid-19 pandemic. The project will count towards the students' final grade for the year and they were guided through the process by CENSIS's senior engineer Helen Sandison.
Helen said: "We have worked with the University of Glasgow's computer science department for a couple of years, so decided to submit ideas again for third-year student projects. Given the circumstances we found ourselves in, the application of computer vision to health and safety in the time of Covid-19 seemed like an interesting avenue to explore.
"The students should be really proud of what they have developed so far. The technology can detect with a webcam whether someone is or is not wearing a mask and, with a thermal imaging camera, can measure a person's temperature too. Using the data it collects, in time the system could be developed further to trigger an alarm if a certain number of people in an area are not mask-compliant."
The teams are still constructing the graphical user interface (GUI) as the final part of the initial project, but the next stage will be to trial the technology in use at the university or in an office building, ensuring all those who enter have a suitable temperature and are correctly wearing face coverings.
While its primary use is related to the Covid-19 pandemic, the technology could also be adapted for a range of other uses, such as checking whether workers on construction sites are wearing hard hats or other protective gear.
The project was not without its challenges, as one of the students, Rory McClymont described: "The thermal imaging aspect of the project was the most challenging part. It was meant to be written in Python, but the interface wouldn't work with it. So we have found a way round that by moving it to C++. Nobody in the team had much experience of working with that language, so we had to learn on the job. We got it working in the end!"
Anuraj Taya, who joined his team remotely from India after hurriedly leaving the UK before the first lockdown came into effect, said: "This was a great opportunity to get machine learning and AI experience. I had some research experience in AI before, but nothing from a practical perspective so I wanted to do a real project with the chance to throw myself in at the deep end. We got to see how we work together as a team and deal with customers, and it was very helpful to get experience in that respect."
Stanislava Dyakova said her experience of the project was similar: "It was a good challenge to have our own set of expectations, the client's, and then look to find a middle way to match these together. Although it would have been better to work together in person, coordinating remotely has prepared us for working internationally. All of these skills are really important to have."
Liam Halpin said that he would use the skills and lessons from the project to shape the focus of his final year at university and beyond: "I plan to go into cyber security – so I can take this idea and see how it reflects onto areas such as the application of ethics to issues like facial identification, rather than just facial recognition."
With the project now in its final stages, the technology could soon be employed at a University of Glasgow department or at the Inovo building, where CENSIS is based. Helen added: "The students are now wrapping up the project, they have had to learn a lot of new concepts and skills and bring those all together in a short timescale. They have met all the challenges and made excellent progress and this is the perfect example of how students can apply the skills they acquire at university to real-world problems."