8 November 2022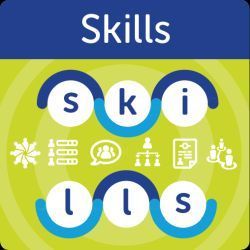 Innovation centre working with Ayrshire and Borders colleges to boost skills
CENSIS is to help support the ongoing rollout of IoT across Scotland through a first-of-its-kind course delivered in partnership with Scottish colleges.
Designed for those without any prior IoT or engineering experience, the two-day training programme will give people a better understanding of connected devices. Colleges in Ayrshire and the Borders are expected to run the first pilot courses in 2023-24.
IoT-enabled sensors have a wide range of applications, one of the most impactful being the use of the technology for real-time monitoring of infrastructure, which could support a range of job roles and business functions. The course will cover the basics of setting up an IoT network including guidance on sourcing the required equipment, setting up a secure system and how to maintain it.
CENSIS has secured funding from the Scottish Government to develop the course materials over the next six months, in partnership with the colleges network. Resources will be freely available for any college to use and includes training for the teaching professionals who will ultimately deliver the workshops. There is currently no course of this kind available in Scotland, opening up low-cost, accessible opportunities for people to upskill and retrain in these enabling technologies.
As well as practical engineering skills, participants of the course will be equipped with the knowledge to install systems in line with cyber best practice and to identify any potential weaknesses.
Cade Wells, acting business development director at CENSIS, said: "There is a widely recognised skills gap when it comes to installing and configuring resilient IoT systems, and in order to realise the benefits that this technology promises, we need to do more to ensure we have talented people to fulfil the demand. In some cases, the lack of technical capability has led to delays in the roll out of systems and it can be an acute problem in the more remote areas of Scotland, where there is a strong argument for greater use of IoT technologies.
"This course is not just for students, it is for anyone who could benefit from a greater understanding of IoT, from engineers to electricians and facilities managers. The training offered could be invaluable for boosting the adoption of technology across Scotland and transforming future ways of working in different industries and communities."
Business Minister Ivan McKee said: "This important initiative can provide low-cost, easy to access opportunities to allow people to upskill and retrain in these vital technologies.
"IoT-enabled sensors have a wide range of applications, including the real-time monitoring of infrastructure. This connected technology forms an important part of Scotland's National Strategy for Economic Transformation.
"A skilled population is fundamental to business productivity and economic prosperity, supporting the transition to net zero, the digital revolution and lifelong training to make sure that employers have the supply of skills they need."