31st January - 2nd February 2023
Fira Barcelona, Gran Via Venue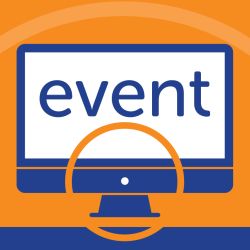 IoT Solutions World Congress is back again in January 2023 and is a rising star in the field of international IoT events. A growing global event dedicated to IoT in real world applications across multiple verticals, IoT SWC promotes the exchange of ideas, experiences and success stories.
IoT SWC returned in May 2022 as a hybrid event and in January 2023 it will be fully in-person. In 2022 the conference and exhibition brought together over 16,000 delegates – including staff from CENSIS – for three days in Barcelona.
CENSIS discounts available once again!
CENSIS is delighted once again to act as an IoT SWC Ambassador, able to offer discounts and other benefits to help companies attend:
50% off the price of a full Congress pass – use code 7UH1AHKV
Valued at €1095 after early bird deals end, this pass is your premium ticket and includes access to all the conference rooms, the exhibition and testbed areas, the Industry Solutions Awards including the ceremony and the networking cocktail reception, plus much more.
FREE passes to the event Expo (plus some events) – use code 6VGVHV0K
With a full price of €200, this pass provides access and attendance to the exhibition and testbed area, the Industry Solutions Awards including the ceremony and cocktail reception, plus the auditorium keynote and parallel sessions on 2 Feb 2023. Event activities on the show floor including the startup competition and IoT Awards are also included.
Conference focus
This year the IoT SWC conference is divided into six horizontal tracks. Over 200 speakers from world-leading companies will be addressing:
Industry IoT
AI
Digital twins
Edge computing
Invented reality
5G
Learn more about how these technologies are connected to healthcare, the manufacturing supply chain, energy/utilities, smart buildings and transportation.
Expo, pavilions, testbeds and more 
Meet around 150 exhibitors in the expo area plus a start up pavilion, and a dedicated testbed area showcasing new products and services. Additionally, a wide range of independently organised side events offer brokering and high-value networking opportunities.